I started surfing in Bordeaux, France in 2016. I went on a surf summer trip with the university and can't stop loving this sport! After that, I traveled to several destinations to surf, e.g., Lanzarote, Puerto Rico, Las Palmas, Hawaii, California, etc.
Surfing is one of the major reasons why I decided to move to California for my career growth! I look forward to future surf trips ahead!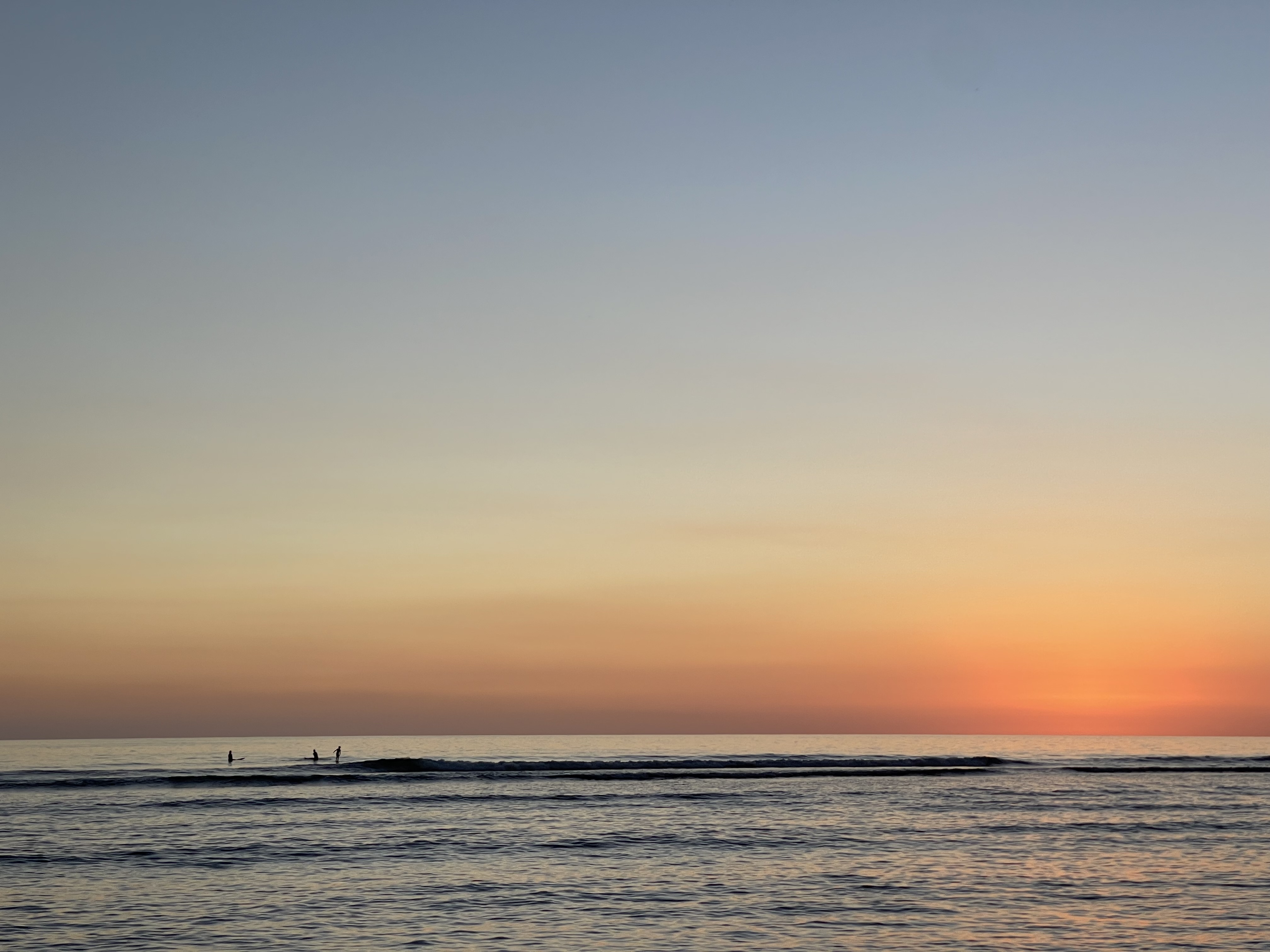 I was on a road trip in Hawaii in January 2022. Of course, surfing is the main reason why I chose to go there! I first went to the North shore to watch the professional rides these huge waves. I then went to the south side of the big island to try these gentle waves - I don't want to die in these huge waves -:) I drove back to the Airbnb near sunset and took this wonderful picture!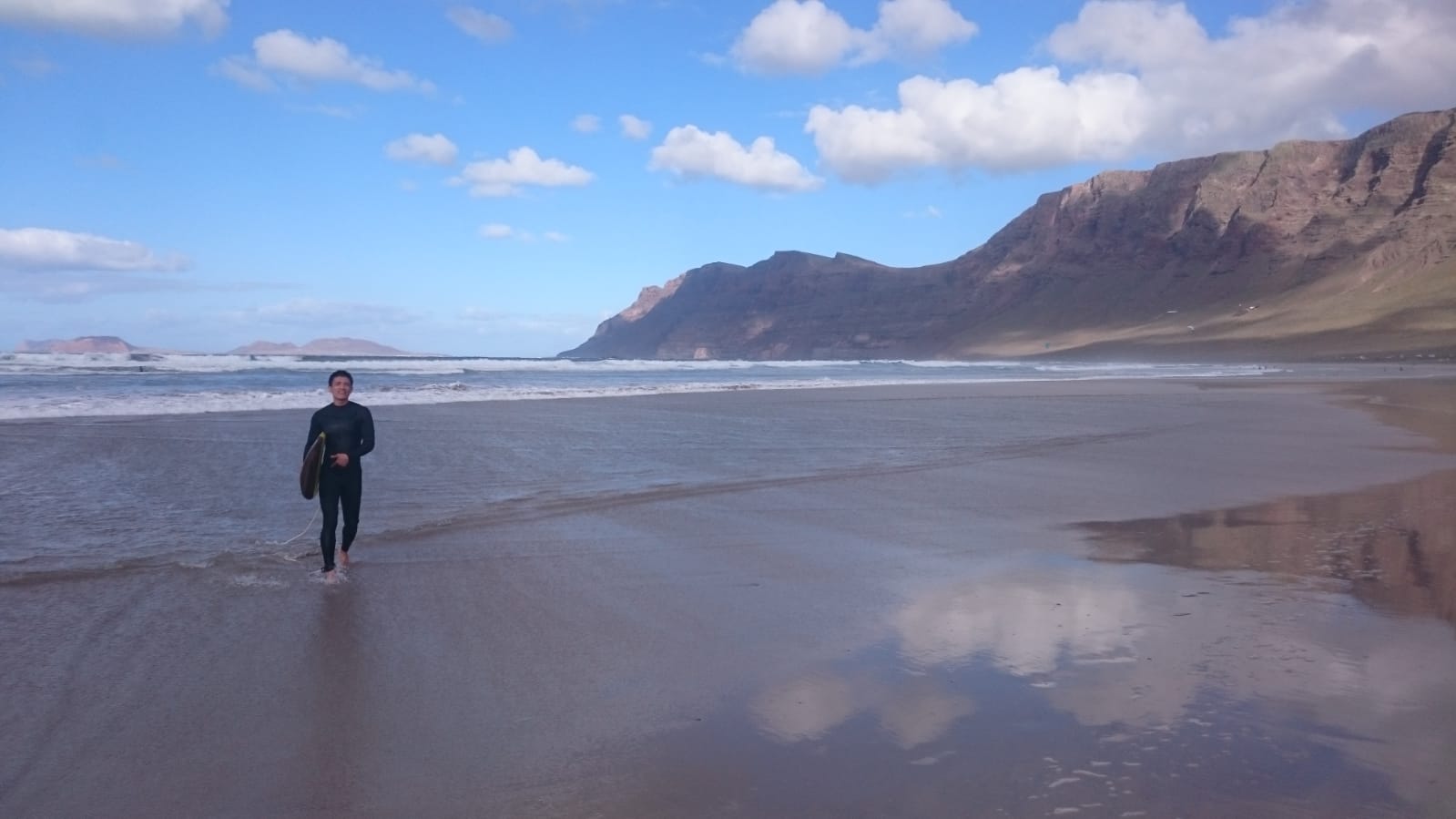 This was in Lanzarote. I was with Aleix and Susana for a road trip! We tried surfing in the cold water and Aleix did it without a suit!!! Grand Canarias is so beautiful and it is always my #1 destination for vacation: beach, volcano, food and cheap!